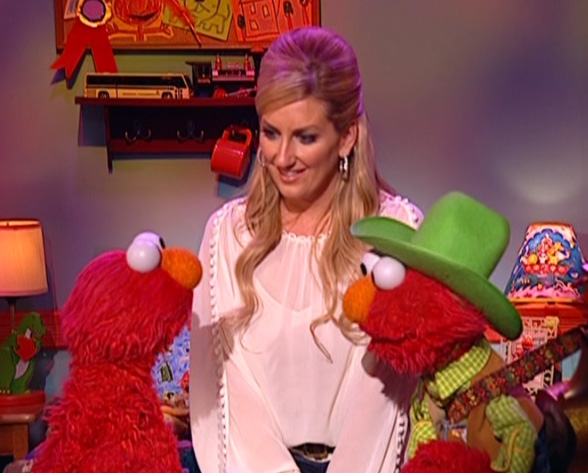 Hello All! I swear sometimes that the winter is sneaking up on as and is going to blow our houses down! Man, can't complain about the mild November though. Alright, enough blabbing let's get to today's show notes.
[
Country Music News
] Lee Ann Womack is going to join George Strait and Reba McEntire on Strait's latest tour starting in January. Lee Ann's Biggest worry: "what to wear, because you can't out-starch George and you sure can't out-spangle Reba." That is one heck of a trio to come together for a tour. I would love to hear "I Hope You Dance" performed by all three during the same concert. How unreal would that be? Pretty Sweet!
[
Thanks and Giving
] Congrats to Joe for being the final entry into our Thanks and Giving Thanksgiving Dinner giveaway. Iain Black and I will be announcing the winners on Monday, as five lucky listeners will have their Turkey Dinner paid for by Big Country 92.3 WJPD and our great sponsors!
Sleepy Turkey Day- If you are like me, you are one of the more than half of Americans that take a nap someday on Thanksgiving. I am always passed out after the turkey dinner and I dont blame any of the chemicals in the body. Plain and Simple, I eat too much! Add a depressing Lions loss and you have the perfect combinations of reasons to sleep on Turkey Day (I don't to ignore In-Laws either I promise!). According to a study by Dunkin' Donuts:
·

60% of adult males will take a Thanksgiving Day nap, compared to 56% of adult females.
·

Among those who do nap, the majority prefer to nap after Thanksgiving dinner (76%), versus before the meal (24%).
·

56% of U.S. adults who are not able to nap on Thanksgiving Day envy those who can. The majority of these envious adults are women (70%).



I have no idea why you would take a nap beforehand, that is absurd! What is wrong with 24% of nappers on thanksgiving....
[Taylor Swift and John Mayer] I have the utmost respect for Blues/Pop Artist John Mayer and I think he hit the nail on the head with his recent comments about Taylor Swift. Swift, who performs on Mayer's new 'Battle Studies' album was noted by Mayer as being "like a character in a movie about a small town girl who has her dreams come true," said John on Access Hollywood. "And what any small town girl would do when their dreams come true is to freak out."
Swift is featured on the track 'Half of my Heart' which can be purchased on Itunes. Mayer is an artist who rarely performs with others on his cds, but he saw something special in having Swift Contribute.
"I don't normally make records to share tracks with people," he points out. " I've never had somebody's name underneath the title of my song -- and I couldn't be happier that she's on there. I think she's a really remarkable person, and it'll be nice to have her name on the record for the rest of my life."
[KOD Challenge] Congrats to Austin for answering today's question:
The Winter Olympics are coming up and there will be some awesome sports. Which one of these Sports is not included in the winter olympics
Well that is going to wrap it up for me this week, make sure you stick around for the NFL 4 Pack, Four games you should watch this weekend with predictions